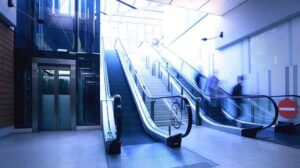 The Schreyer Institute for Teaching Excellence (SITE) and World Campus Online Faculty Development have teamed up to develop a new course on Universal Design for Learning (UDL).
OL 3600: Universal Design for Learning provides a high-level view of UDL for instructors and designers who embrace student variability, strive for equity, seek to implement research-based learning practices, and want to empower students through flexibility. Course topics include UDL theory and principles, learner-centered teaching practices and their intersections with UDL, strategies for fostering equitable and engaging learning experiences, and techniques to help students become persistent, self-regulated learners. This free, noncredit, self-paced, and entirely asynchronous online course is conducted in Canvas in four weeks and is typically offered each fall and spring semester.
Faculty of any rank or status, graduate students, post-docs, and members of the learning design community are welcome to participate.
The Schreyer Institute and World Campus Online Faculty Development award a joint certificate of completion to those who satisfactorily complete the course. The certificate may be included in your teaching portfolio or annual review as evidence of your professional development, and it may be applied to one or more of the World Campus Online Teaching Certificates.
Register on the courses page.
Questions? Contact course facilitator Mary Ann Tobin at matobin@psu.edu.