Matt Dingo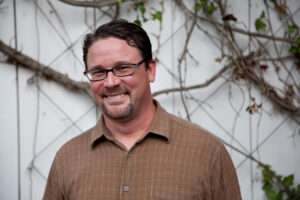 Matt Dingo's diverse career is unified by a curiosity about the elements of teaching and design that contribute to learner/student success. During his undergraduate studies in composition and rhetoric at The Ohio State University, he ran a tutoring program for under-resourced at-risk youth. This experience formed the basis for his honors thesis, The Subject Teacher. After graduating with honors in liberal arts and distinction in English, Matt joined the Peace Corps, where he taught English in Poland.
Starting in 2000, Matt focused on performing and teaching music. During this time, he began his career in higher education as the founder of the guitar program at the University of Minnesota, Morris. In 2013, he received a Master of Education from James Madison University, where he studied online — distributed networked music performance and pedagogy. After graduating, Matt taught in James Madison's Educational Media program until 2018.
Matt started his first instructional design position in higher education at Ohio University in 2014. There, he designed the online version of one of the university's most popular courses, The History of Rock, and launched the Financial Economics and Public Administration master's programs. In 2018, Matt joined the leadership development firm DDI. His leadership courses have been translated into seven languages and are facilitated in corporate environments worldwide.
In 2020, Matt followed his passion for higher education, joining Penn State World Campus to develop non-credit educational development courses that help instructors become better online teachers and students become more successful online learners.
Cathy Shreckengast
Program Coordinator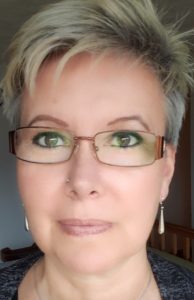 Cathy Shreckengast started her Penn State career in the College of Agricultural Sciences in 2007 and joined World Campus in 2009. In August 2013, she became a part of the Faculty Development team, where she provides support for the research, design, and implementation of the faculty training, onboarding/mentoring, scholarly life initiatives, and unit capacity expansion that are part of the functions of World Campus Faculty Development. She earned her associate degree in business administration/accounting from South Hills School of Business and Technology.